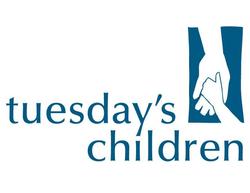 One of the best parts of graduating from a school of Conflict Resolution is that incredible groups pass through. Today, I had the wonderful fortune of participating in a program sponsored by Tuesday's Children, an organization designed to support kids who lost a parent in 9/11.
They let me speak to the group about how I found my work in conflict resolution and then had the chance to speak to a few of them more intimately about their career interests which ranged from educational reform, security studies, to helping people overcome religious-based conflict.
Two of the girls told me something that made me fall off my chair — I wanted to see if I could communicate to you why their words startled me.
These young women, college aged, told me about how over the years a number of people asked them if they hated Muslims, felt anger or wanted revenge.
Both of them looked at me right in the eye and said, "I didn't even understand their question. Why would I hate those people?"
One went on to say, "Sometimes it seems like they tried to use me to justify their own hatred."
She doesn't allow it. They are not filled with hate.
If these young people are not filled with revenge and hatred, why should America be?
And they are the ones who really lost something.
They did not just lose a parent for their childhood, they lost a parent for life.
When Losing a Parent Becomes an International Offense
In the summers, I volunteer at Circle Camp at Fleur de Lis. This outstanding bereavement camp supports girls 9-13 who recently lost a parent.
So, I'm no stranger to young people with parent loss. What struck me about Tuesday's Children, however, is how their loss can be used to justify hatred.
It's hard enough to lose a parent, never mind having to overlay the U.S military complex and the conflicts involving the Middle East. What a burden.
Time with them made me think more about scholarship involving victims. Their stories can become vulnerable to manipulation in the name of serving macro-level justice and military agendas.
We must be careful. I must be careful too….
One of the girls told me how one TV station used their summer camp which unites kids who lost a parent across conflicts and within conflict (Ireland, Israel/Palestine, etc.). She said the station tried to highlight conflicts between kids of different ethnic groups. This was not at all what occurred at the camp. On the contrary, the camp brought these different groups together. Sorry, news station there was far less drama and far more healing.
Another mentioned how the news cameras filmed her, her family, and friends crying during the 10th anniversary. She didn't like that.
Today, FoxNews came to film these young adults. I hope they did a good job. More importantly, I hope these young people find a way to contribute and continue to make their own meaning from these events.
I was moved by their ability to skip revenge and move right towards contribution. As often happens, those coming to me for advice often teach me more than I feel like I teach them.
These are special people with big agendas.
They're letting me have dinner with them tomorrow. What a gift!