Latest Book Release –
Last Train to Auschwitz
"An excellent, well-written, original contribution to a growing field of business and human rights. Last Train to Auschwitz engagingly weaves together victims' narratives and historical and legal archives to provide a compelling contribution to the study of corporate accountability and transitional justice."
—Leigh Payne, University of Oxford
Introduction to Conflict Resolution
"By comprehensively tracing developments in conflict resolution theory, this book provides readers with the necessary tools to look at conflict through a variety of lenses. By encouraging readers to critically engage with conflict through various perspectives, Introduction to Conflict Resolution will undoubtedly contribute to the next generation of reflective, responsible, and well-rounded conflict resolution students, scholars, and practitioners."
— Brian A. Kritz, Associate Director of the M.A. Program in Conflict Resolution, Georgetown University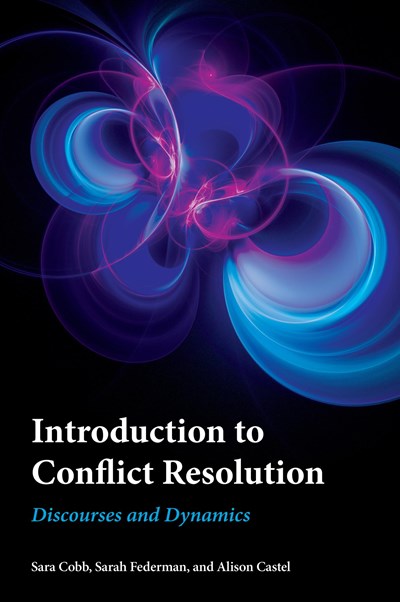 Narratives of Mass Atrocity: Victims and Perpetrators in the Aftermath
eds. Sarah Federman and
Ronald Niezen, Cambridge University Press.
Jan 2022 21
Harvard Business Review | HBR Ideacast
Sep 2021 8
Entrepreneurship is a forward-looking venture. Executives sort through overwhelming amounts of data as different departments circle through with reports, graphs, and projections. Corporate leaders must make sense of these numbers, identify leaks, and stop them....
Apr 2021 16
Apr 2021 16
One of the best parts of graduating from a school of Conflict Resolution is that incredible groups pass through. Today, I had the wonderful fortune of participating in a program sponsored by Tuesday's Children, an organization designed to support kids who lost a...
Apr 2021 16
Incidentally- I am taking new writing clients. My coaching service called Finish & Flourish helps you finish your dissertation, thesis, book and/or article. Getting students to write, getting ourselves to write can be harder than sitting down to do our taxes....
Apr 2021 16
To say I understand my life would be a total farce. Thursday morning, I found myself at Le Comptoir des Saint Peres in Paris meeting with a colleague from SciencesPo (France's international relations school) and discussing the recent dismissal of France's Minster...